Trump suggests debate was sabotaged with defective microphone
Comments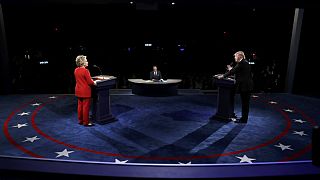 Donald Trump suggested he may have deliberately been given a defective microphone during his presidential election debate with Hillary Clinton.
"And they also gave me a defective mic. Did you notice that?" the Republican candidate asked a group of reporters after the debate.
"I wonder, was that on purpose?" he mused, adding "But I had a mic that wasn't working properly."
However, he declared himself satisfied with his overall performance.