Germany orders Facebook to stop collecting WhatsApp user data
Comments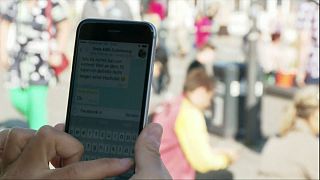 Facebook in Hamburg has been ordered by the German data protection agency to stop collecting and storing user information from its WhatApp messaging app.
The privacy regulator claims the social network has not obtained specific approval to do so and it had even stated it would not share data when it first bought WhatsApp in 2014.
Germany just banned Facebook from collecting and storing the data of 35m WhatsApp users https://t.co/MdG0BravRz? pic.twitter.com/sl2omhCZtU

— Financial Times (@FT) September 27, 2016
Johannes Caspar, Hamburg's Commissioner for Data Protection said said Facebook has two choices:
"Facebook now can either adhere to this directive and stop sharing data and delete WhatsApp data that has already been collected, or it can take legal steps against it."
WhatsApp caused controversy in August when it announced that it was changing its privacy policy to allow its data to be shared with its parent company.
"It makes me very angry," said one woman,"but either you use WhatsApp or you stop using it altogether."
Facebook says it will appeal against the order as the sharing of data is legal under European law. It explained the policy helps it to fight spam and target ads more effectively. EU and US regulators have reacted with caution.