Canada leave it late to beat Russia and take World Hockey Cup final place
Comments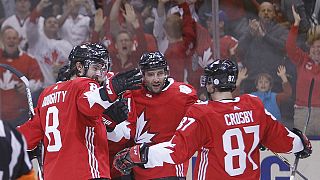 Canada versus Russia is always a titanic clash in ice hockey, and it was the match everyone was waiting for at the World Cup of Hockey. It was also a semi-final, and with so much at stake the rivalry was on full display.
Canada struck first only for Russia to equalise and then go ahead near the end of the second period to silence the home crowd. Canada equalised just seconds later, but it was game on.
The hosts then scored three times in the opening ten minutes of a hectic third period to seal the tie and take a final place. The Russians scored a consolation third with seconds to go, but despite having the most talked about offensive lineup ahead of the tournament, they have come up short at a major tournament again.
The final will pit Canada against either Sweden or Team Europe, made up of players from eight countries.