FARC rebels unanimously ratify peace deal with Colombian government
Comments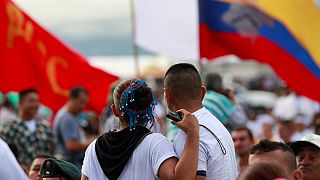 Colombia's FARC rebel group has unanimously voted in favour of a peace deal with the government, after more than five decades of conflict.
The agreement, struck after nearly four years of talks, will be signed by FARC leader Timoleon Jimenez, known as Timochenko, and Colombian President Juan Manuel Santos on Monday.
But it will only come into force if the majority of Colombian voters approve the accord in a referendum scheduled for October 2.
Over 200,000 people are estimated to have died in years of conflict and millions more internally displaced.