Tulsa police officer charged with manslaughter over Terence Crutcher death
Comments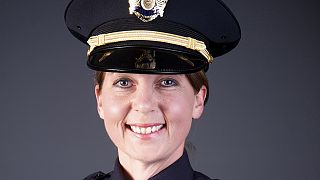 Betty Shelby, the Tulsa police officer who fatally shot an unarmed black man, has been charged with manslaughter.
MORE: Tulsa police officer Betty Shelby to be charged with first-degree manslaughter https://t.co/BZwxCtjUl1pic.twitter.com/es8mppQh6p

— CBS News (@CBSNews) September 22, 2016
The Oklahoma policewoman shot dead 40-year-old Terence Crutcher last week as he stood next to his broken-down car.
Another officer on the scene struck the victim with a stun gun.
The incident was caught on camera, although the exact details of the exchange between the police and Crutcher remain unclear.
Crutcher's death provoked rallies and demands for justice.