NYC mayor - bombing suspect may be 'armed and dangerous'
Comments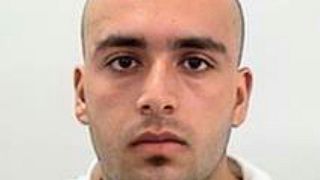 Police in New York are looking for 28-year-old Ahmad Khan Rahami of Elizabeth, New Jersey, in connection with a powerful explosion that rocked the Chelsea neighbourhood on Saturday night.
New York Governor Andrew Cuomo says the investigation into the Chelsea blast is 'definitely leading' in the direction of terrorism.
Rahami is said to be an American citizen born in Afghanistan. The Department of Justice warned that he is likely armed and dangerous and should not be approached.
At least 29 people were wounded in the Manhattan blast which happened after a pressure cooker bomb packed with shrapnel detonated.
A Homeland Security official told Reuters that the bomb in New York was linked with another incident in New Jersey.
Earlier on Saturday a less sophisticated pipe bomb exploded in a waste paper bin in Seaside Park, NJ. No one was hurt.
And in another incident this morning a number of devices were found in a backpack in a bin in another part of New Jersey.
At least five explosive packages were left near a station in Elizabeth, New Jersey and one detonated as a police robot was trying to disarm it.
It's not clear whether all three incidents are linked or whether the official was referring to just one of the New Jersey bombs sites.
Some 135 heads of state or government are expected to attend this week's annual meeting of the United Nations General Assembly in New York. City officials said they had bolstered an already heavy security force with 1,000 more uniformed police officers and National Guard members.