Russian election: Putin's party wins absolute majority
Comments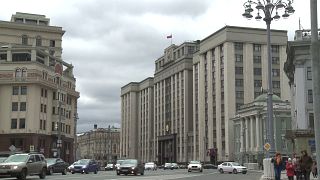 President Vladimir Putin's United Russia party is on track to take more than three-quarters of the 450 seats following this weekend's parliamentary elections.
It once again gives the party an absolute majority in the state legislature, something it lost five years ago.
In Moscow, few expressed surprise at the result.
"I voted for the party of our president, because I think that the future belongs to United Russia. We are not changing our way, we move in the same direction," said one woman.
"I voted just once in my life when I was 18 and I do not want to vote for those bourgeois people anymore. Because I do not believe them. They are just fraudsters," said one man.
"Frankly speaking I am a little dissapointed. Everything is once again, as it was before. Unfortunately our liberal opposition has discredited itself a little. And we do not have any clear message. And so even though I do not support the ruling party I have also nothing to search for in the liberal camp," said another man.
With just under 48 percent, voter turnout was the lowest in Russia's modern history and significantly down from the 60 percent registered in 2011.
Reporting from Moscow, Euronews' Galina Polonskaya said: "The turnout for these parliamentary elections was a record low, most notably in Russia's largest cities, Saint Petersburg and the capital.''