Leaked medical files intensifies Therepeutic Use Exemptions debate
Comments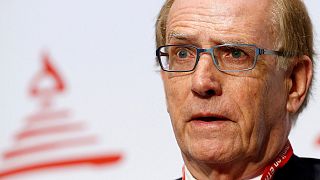 The debate on Therepeutic Use Exemptions in sport is reaching boiling point following the leaking of confidential medical files of scores of high-profile athletes.
A group allegedly from Russia calling themselves 'Fancy Bears' recently hacked into the World Anti Doping Agency's database and released the files on their website.
The exemptions are issued to allow athletes to use banned substances due to medical reasons – Fancy Bears claim these are 'licences for doping'.
Richard McLaren, Lawyer and author of the damning WADA report that exposed state-sponsored doping in Russia said: "Releasing the information without that explanation is simply a smear against athletes because they are entitled to, if they follow the rules, have a TUE and use a prohibited substance because it's necessary for whatever the medical condition is.''
Russia's track and field team were banned from the Rio Olympics while the nation's entire Paralympic team were excluded from their Games.
Russian President Vladimir Putin was more critical of the issuing of these medical exemptions saying it raised a lot of questions.
He said: "Lots of questions arise. Healthy athletes legally take medications outlawed for others, while people, who obviously suffer from grave illnesses and disabilities, are barred from participation in the Paralympic Games on sheer suspicion."
Many – including WADA – see the leaks as revenge for the exclusion of Russian athletes from the Games.
And although there is nothing to suggest any of these 'outed' athletes have done anything illegal, the number of exemptions issued, as Putin put it, does raise a lot of questions whilst intensifies the debate.