Brazil ex-president Lula charged as 'top boss' of Petrobras corruption scheme
Comments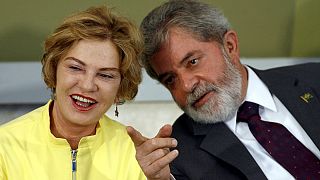 Prosecutors in Brazil have formally charged the country's ex-President Lula da Silva of being the 'top boss' in a giant kickback scheme at state oil company Petrobras.
"Today the Federal Public Prosecution accuses Mr Luiz Inacio Lula da Silva of being the general in command of a vast corruption scheme identified as operation car wash,'' Public Prosecutor Deltan Dallagno said.
Investigators allege the scam at Petrobras amounted to the equivalent of more than 11 billion euros in loses, claiming political appointees and allies of the Lula's leftist Workers Party approved overpriced contracts to engineering firms in return for illicit party funding.
They also say Brazil's former president personally received nearly a million euros in bribes, including a luxury flat.
Lula and his wife, who was also charged, along with six others, deny any wrong-doing, but the scandal is widely seen as a major blow to the popular leader's hopes of making a political comeback and running for the presidency in 2018.
It also marks a dramatic fall from grace for the leftist Worker's Party that Lula founded, coming on top of last month's impeachment of his successor as president, Dilma Rousseff.