Ukraine: separatist leader announces unilateral ceasefire from Wednesday
Comments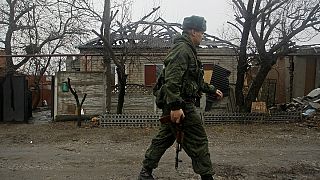 A separatist leader in eastern Ukraine has announced a unilateral ceasefire to start at midnight on Wednesday, according to Associated Press.
Despite peace accords in Minsk last year, a truce between Ukrainian government troops and separatists has never been fully respected and the two-year conflict has dragged on.
Alexander Zakharchenko, a rebel leader in Donetsk, announced the unilateral ceasefire deal on Russian television on Tuesday. He said he had ordered his troops to respect the truce and urged Ukrainian government forces to do the same.
It is believed to be the first time the separatists have announced their own unilateral ceasefire.