EU needs to focus on areas its citizens care about, says Romanian PM
Comments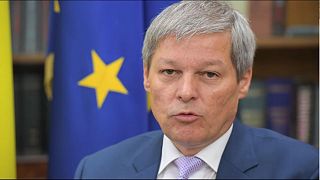 The EU should concentrate on issues like security and the economy as it seeks to restore the trust of its citizens, Romanian prime minister Dacian Ciolos said.
Bratislava can be a starting point around subjects that unites us.

Romanian Prime Minister
Speaking ahead of a summit of European leaders in Bratislava, he urged Brussels to ensure the European project remains inclusive and to ensure decisions were not make by just a small group of countries, or, just to create appearances.
"What interests people is how we create conditions for economic growth to ensure prosperity," Ciolos said in an interview with Ouest France. "We have to show that Europe's diversity at 28 [members], soon to be 27, is an asset. Bratislava can be a starting point around subjects that unites us."
He also criticised Europe's one-size fits all approach to its handling of the migrant crisis, saying some bloc members have attempted to impose their own solutions. He said it has left some countries feeling silenced.
"It is not enough to establish a number [of migrants] and to divide quotas between countries. We have to discuss our capacity to integrate these migrants," Ciolo said. "Look at the problems faced in certain European cities. Today we make decisions but they are not applied. We're giving the impression that Europe governs from the top-down and without debate. That is not the way we are going to create confidence."
Ciolos also said Europe must also find a way to control its borders without giving up on the EU principles of free movement.
EU leaders are meeting on Friday later this week in Bratislava to discuss what is next for the European Union following the UK's vote to leave the bloc, and how to strengthen the bonds between member countries to stave off any Brexit contagion.