The egg seller and her bike who have a combined age of 140
Comments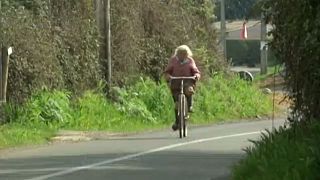 Elena Galvez makes her living in the Chilian suburb of Cerillos from selling eggs and milk.
Each week she cycles hundreds of miles to get her produce to market.
There's nothing so unusal about that, except that Elena is 90 years old and her bike is 50.
But she shows no sign of giving up.
Trouble viewing the video? click here