Health at forefront of US election campaign: Trump vows to disclose medical results
Comments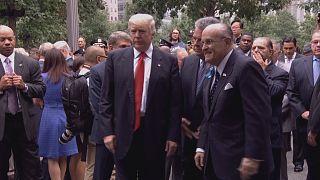 Health has been brought to the forefront of the US election campaign.
Following the release of Hillary Clinton's pneumonia diagnosis, her opponent Donald Trump has promised to disclose detailed results of his recent medical examination.
"In fact, this week I took…this last week I took a physical and I'll be releasing when the numbers come in. Hopefully they're going to be good. I think they're going to be good. I feel great. But when the numbers come in, I'll be releasing very, very, very specific numbers," he told Fox News.
The Republican wished his Democrat rival a speedy recovery.
'Basket of deplorables'
At an event in the state of Maryland on Monday, Trump once again reacted to Clinton's remark that half his supporters are "a basket of deplorables." His opponent expressed "regret" a day after making the comment.
"You cannot run for president if you have such contempt in your heart for the American voter and she does. You can't lead this nation if you have such a low opinion of its citizens," he told people at the Baltimore rally.
Who is winning?
But it seems not everyone agrees with him. Most opinion polls up until Sunday suggested Clinton still had the edge in the presidential race. While the so-called soft opening of a Trump hotel in Washington drew a crowd protesting against his policies.