Clinton and Trump talk tough at commander-in-chief forum
Comments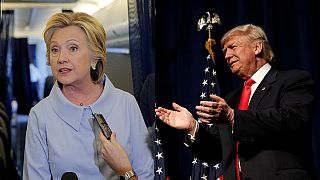 The candidates to become the next US president have squared off on the same stage for the first time.
National security and foreign policy were the big talking points but Hillary Clinton and Donald Trump didn't go head-to-head during the so-called "Commander-in-Chief" forum.
The Democratic presidential nominee opened the proceeding with a defence of her handling of emails while secretary of state.
"Classified material has a header which has 'top secret,' 'secret,' 'confidential. Nothing — and I will repeat this, and this is verified in the report by the Department of Justice, none of the emails sent or received by me had such a header," said Clinton.
The Republican nominee declared that Russian President Vladimir Putin had been a better leader than his US counterpart and suggested he would look hard to find common ground on which to work on.
"I looked at President Obama and Putin staring at each other, these were not two people that were getting along. You know the beautiful part about getting along, Russia wants to defeat ISIS as badly as we do. If we had a relationship with Russia, wouldn't it be wonderful if we could work on it together and knock the hell of our ISIS, wouldn't that be wonderful?" said Trump.
The forum provided a key insight into what to expect in their three presidential debates later this month and next.
Trump has recently picked up some ground on Clinton in national opinion polls, effectively ending her bump in the polls after Democratic nominating convention.