EU missions finds "clear anomaly" in Gabon's disputed poll
Comments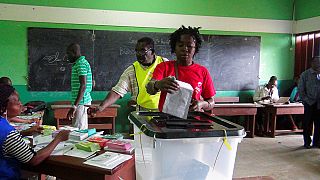 Gabon's parliament on Tuesday held its first session since the disputed Aug. 27 poll that saw president Ali Bongo reelected by a razor-thin margin. In the capital Libreville, lawmakers gathered in the Senate building, after the National Assembly was burnt down during last week's protests.
Meanwhile, criticism is mounting over the election's results. An EU mission monitoring the poll said it had found "a clear anomaly" in the results of a southern province where President Ali Bongo won more than 95 percent of votes.
The African Union now plans to send mediators to Gabon, and the country's former colonial power France recommended a recount.
EU observers report 'anomaly' in Gabon vote https://t.co/CAV2PL2pol

—

AFP

news agency (@AFP) 6 septembre 2016
French Prime Minister Manuel Valls said "wisdom would call for a new vote count" and urged authorities to help locate around 15 of its nationals
"There needs to be a clear electoral process," Valls told RTL radio.
"There are some doubts and debate. The European observers on the ground – because these elections were monitored – leveled criticisms on the basis of objective facts. Wisdom would call for a new vote count but our priority today is the safety of the 15,000 French citizens who live and work in Gabon."
For 1st time, French PM manuelvalls</a> calls for votes recount after <a href="https://twitter.com/hashtag/Gabon?src=hash">#Gabon</a> contested presidential poll <a href="https://t.co/ki86OqHbx2">https://t.co/ki86OqHbx2</a> via <a href="https://twitter.com/IBTimesUK">IBTimesUK

— Elsa Buchanan (@ElsaABuchanan) 6 septembre 2016
Opposition challenger Jean Ping has accused the electoral commission of inflating Bongo's score to hand him a victory and extend his family's nearly 50-year rule.
Violence flared in Libreville last week after the official results showed Bongo had won the election by just around 5,000 votes, securing another seven year mandate.