Word World champion crowned in Lille
Comments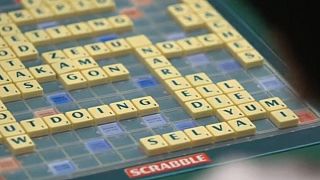 For most players, it's a fun but challenging board game, but for the competitors at the World Scrabble Championships it is a serious sport, with a serious prize.
37-year old Brett Smitheram won €7,000 as he was crowned World Champion after an all-British final.
He won it with words such as 'braconid', a type of parasitic wasp, 'periagua', a Caribbean term referring to canoes, and 'sundri', a type of Indian tree.
But these weren't just plucked from the sky by the recruitment consultant. He told British newspaper The Telegraph that he revised over 70,000 words in the run up to the championship.
But surprisingly for a man of so many words, after winning he told The Guardian "I'm speechless", before describing his opponent Mark Nyman as "a very impressive opponent to play".