Diplomatic sources claim Uzbek president Islam Karimov has died following a stroke
Comments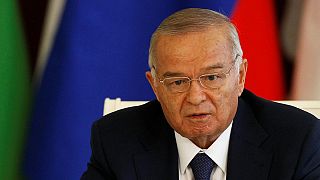 Diplomatic sources have said Uzbekistan's president Islam Karimov has died following a stroke, though Uzbek officials have only said he is in a critical condition.
The latest development follows widespread speculation about the 78-year-old leader's health.
Earlier this week Karimov's daughter is reported to have said her father had suffered a brain hemorrhage.
Questions remain over the now almost certain power transition. Karimov has led Uzbekistan since 1989, cultivating no apparent successor.