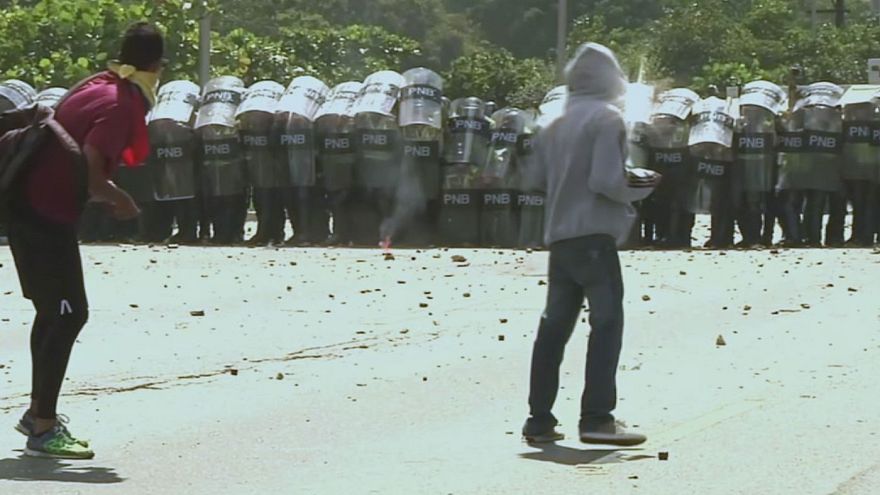 Protesters clash with police in Venezuela
Venezuelan police used tear gas to disperse a crowd of anti government protesters on a highway in Caracas on Thursday. It is unclear what prompted the police response, but some demonstrators were seen throwing rocks.
The clashes followed mass protests in the capital demanding a recall referendum on President Nicolas Maduro's government.