Ten-day-old baby among 700 migrants rescued at sea
Comments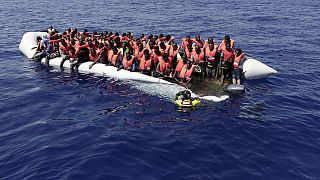 More than seven hundred migrants have been rescued at sea off the coast of Libya.
Members of the Spanish NGO "Proactiva Open Arms" went to the aid of a total of seven boats during a search and rescue mission.
Among those rescued was a 10-day old baby. The migrants were than handed them over to the Italian Coast Guard and taken on to Sicily.