Small village in central Italy is badly damaged in strong earthquake
Comments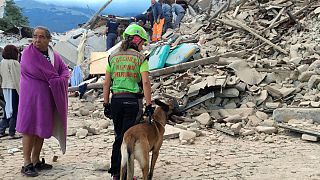 A strong 6.2 magnitude earthquake has struck central Italy in the early hours of Wednesday morning.
The epicentre was at Rietti near the city of Perugia.
The quake was felt some 170 km away in the capital Rome. It was initially reported as being magnitude 6.4. It has been followed by several powerful aftershocks.
Italy's Civil Protection agency has described the earthquake as "severe".
Amatrice which is a small village in the area, is said to have been completely destroyed. There are reports of people trapped under rubble.
In 2009, a 6.3-magnitude earthquake in the Aquila region, which was also felt in the Italian capital, left more than 300 dead.