Is he dead? Nigeria's military claims it's fatally wounded Boko Haram leader
Comments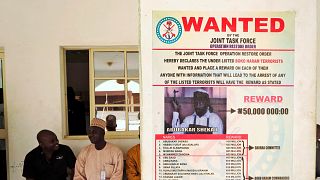 If true, it would be a devastating blow to the Islamist militant group. Nigeria's air force says it has fatally wounded Boko Haram leader Abubakar Shekau.
There are also claims that some senior members have been killed, after planes attacked fighters in a village in Sambisa Forest in Borno State.
It happened on Friday. Officials say they have only just confirmed the details.
BREAKINGNEWS: NIGERIANAIRFORCERAIDKILLSBOKOHARAMTERRORISTSCOMMANDERS… "ABUBAKAR SHEKAU" FATALLYWOUNDED!

— Nigerian Army (@HQNigerianArmy) 23 August 2016
The military's reported Shekau's death before, only to have a man purporting to be him later appearing in videos, apparently unharmed.
There has been no immediate response from Boko Haram to the latest claims.
Last week, the militants released a video of some of the kidnapped Chibok girls, snatched in 2014.
With more than 200 of them still being held, protesters have taken to the streets of Abuja, to call on the government to do more to free the girls.
Nigeria's President, Muhammadu Buhari, is facing accusations that he has "failed as a father" of the nation.