Alice Cooper for the White House!
Comments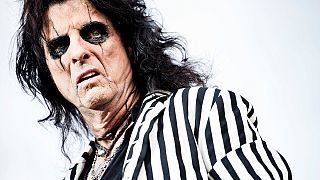 "I wanna be elected!" Alice Cooper belts out in one of his best-known songs.
And with the White House up for grabs in November, the veteran shock rocker is deadly serious…well, sort of!
Cooper has announced that he is running to become US President – and British Prime Minister – under the slogan "A Troubled Man for Troubled Times'.
In fact, the legendary rocker's bid for power is more about promotion than politics, with a new release of his 1972 hit
'Elected' and plenty of campaign material for sale.
#VOTEFORALICE Rally IN Huntsville TUE At @VonBraunCenter! TIX https://t.co/QYtI6N2RDt, SWAG https://t.co/tYkToXL5vLpic.twitter.com/xiEzcswCvl

— Alice Cooper (@RealAliceCooper) 7 août 2016
But he does have a manifesto – pledging, for example, a ban on taking selfies, except on a designated National Selfie Day.
And just in case that doesn't get him 'elected', Alice can take comfort in the knowledge that he will go down in history for this….