Drought threatens Croatia olive harvest
Comments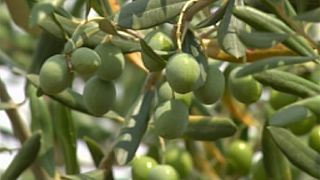 A prolonged drought in Croatia is threatening this year's olive crop. In Vodnjan which lies in the heart of the country's olive growing region, its not rained significantly for months and the olives are shriveling on the trees.
Local growers like Valter Saric fear the worst.
"I saw the long-term weather forecast which says there will be no rain this month which could result in the complete destruction of the crop. The fruits are already dropping off the trees. I've seen it happening."
The lack of rain means the olives have failed to develop any pulp which provides the oil. Some growers do have irrigation systems but repeated watering costs a fortune.
Most are just hoping for a change in the weather.