Berlin urges London not to postpone Brexit after delay reports
Comments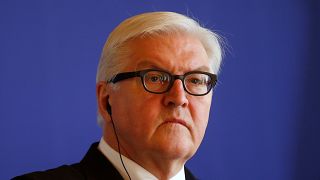 Germany has urged London not to delay Brexit, following a flurry of British media reports which suggested Prime Minister Theresa May might postpone the formal procedure to leave the EU.
The start of January is widely touted as the most likely date to trigger Article 50, which officially begins Brexit.
So far Downing Street has only said it will not be invoked this year.
That has raised concerns the UK's departure from the European Union could drag on until at least 2019, possibly longer.
Germany's European Affairs Minister Michael Roth said: "The end of the year should really be sufficient time to get organised and adjust to the new situation. It does not need any additional political pressure, I am convinced that the economic pressure from Great Britain itself is strong enough, because it is in the interest of Britons and especially the British economy to provide more clarity on how Great Britain will continue outside the European Union."
Under the Lisbon Treaty Article 50 must be enacted before the formal two year negotiations on Britain's departure from the EU can begin.
Despite mounting political pressure on Theresa May from Berlin and other European capitals to stick to a quick timetable, there are growing concerns she may be forced to delay because Britain's new Brexit and International Trade departments will not be ready.