Several people injured in Swiss train attack
Comments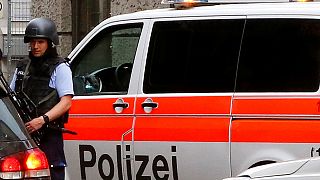 In Switzerland at least six people have suffered burn and knife wounds after a man set fire to a liquid inside a train carriage near Salez and stabbed several passengers according to St Gallen police. The attacker was also injured in the attack.
The emergency services are still on site.
Swiss media are reporting the suspect as a 27-year-old Swiss man.
It occured at 14h20 local time between the communes of Buchs and Sennwald. Salez train station has been closed since the attack occurred.
According to local media among the wounded are a 17-year-old man, a 50-year-old man and three women aged 17, 34, and 43 as well as a six-year-old child.