German Olympic team coach fighting for his life after car crash at Rio Games
Comments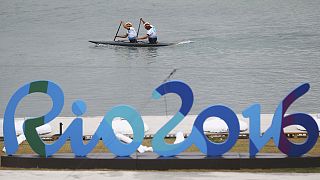 Olympic canoe slalom coach Stephen Henze is now fighting for his life after sustaining serious head injuries in a car crash on Friday morning, the German Olympic Sports Confederation (DSOB) confirmed.
Henze, 35, also a former silver medallist at the 2004 Athens Olympics, was travelling in a taxi back to the Olympic village early this morning when the accident took place. He suffered serious injuries and has undergone emergency surgery.
Another canoe team official, Christian Kaeding, escaped with lesser injuries and was treated in hospital before being released.
"According to the doctors his head injuries are life-threatening," the DSOB said in a statement. "The team around the leading Olympic doctor Bernd Wolfarth is in constant exchange with the doctors treating him."
Games organisers also confirmed the accident and said the individuals involved were from the German team. The cause of the accident is not yet understood.
Security and traffic have been a major concern for Rio Olympic organisers since the sports competition began last week, with several official Games buses getting lost to the opening ceremony, venues and hotel meeting points.
Before the serious car crash with the German canoe slalom coach and his teammate, a bus carrying journalists was involved in a minor accident where it scraped the sides of another bus, while two days ago, another media bus had two windows smashed by projectiles.