Bomb alert planes land safely at Brussels airport
Comments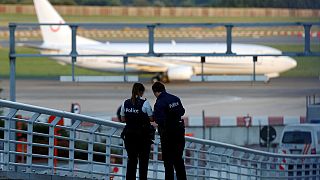 Two planes which had reported bomb threats on board landed safely at Brussels airport on Wednesday.
The Scandinavian airline flights, one of which was flying from Oslo, signalled the problem while they were circling to land.
Passengers reported that the pilot had received the bomb threat 20 minutes before landing. They then had to wait in their seats once landed for 20 minutes and were told there was an unspecified threat. Nothing was found on board, and the details of where the threat came from have not been made clear yet.
Belgian authorities are on high alert since three coordinated suicide bomb attacks in March at Brussels Airport and on the city's metro system killed 32 people.