New Italian law encourages supermarkets to give away unsold food to those in need
Comments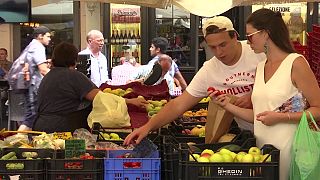 The Italian government has passed a law to make it easier to donate food straight to those in need and, ultimately, cut down on waste.
It will break down barriers currently preventing farmers and supermarkets from donating leftover food directly to charity, but also encourage people to take home 'doggy bags' if they don't finish their meals in restaurants and cafés.
A similarly-themed law was passed in France in February. There, the government banned supermarkets from throwing away or spoiling unsold food. They are now obliged by law to donate any unsold or unwanted foodstuffs to charities and food banks.
The United Nations' Food and Agricultural Organisation estimates the food currently wasted in Europe alone could feed 200 million needy people.