South Africa's ANC appears poised to lose its grip on power
Comments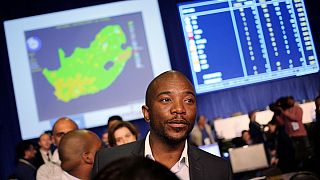 South Africa's ruling ANC party seems on track for its worst electoral performance in two decades at the helm.
Partial results from the municipal vote suggest the African National Congress will lose control of Nelson Mandela Bay – a huge metropolitan area named after the late anti-apartheid icon.
The Democratic Alliance – or DA – appears poised to win the area. However, ANC officials say they will lodge a complaint about an alleged 500 ballot papers found dumped in the area, with votes marked for the party.
If the projections prove correct, the party will take the reins in this and one other major city. After 66 percent of the votes were counted in the capital Pretoria, the DA held a narrow lead. With 64 percent in in the economic hub of Johannesburg, the party was tied with the ANC.
The swing in voter opinion is judged to be a reflection of rising anger at a persistently high rate of unemployment and a lack of basis services.
National elections are due in 2019.