Texas to allow carrying of concealed handguns on campus
Comments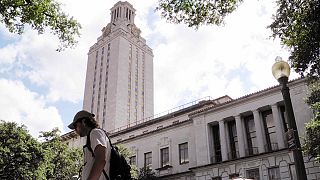 The state of Texas is to allow people to carry concealed handguns onto campuses, including classrooms.
Anyone owning a handgun must possess a license for it.
There was a mixed response to the new law on campuses in the state. Some said they have concerns, but many say they are will feel safer carrying a concealed weapon.