Sex offenders in New York to be barred from playing Pokemon Go
Comments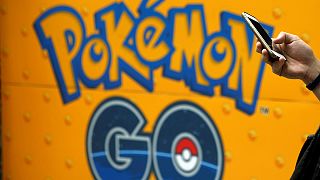 Sex offenders in New York are to be barred from playing Pokemon Go while on parole
.
In the game, players use augmented reality on their mobile phones to look for Pokemon creatures near them.
There are concerns that a feature of Pokémon Go called a "lure" could make it easier for sex predators to tempt potential victims to come to their homes.