Commercial space tourism moves closer to reality as Virgin Galactic gets FAA licence
Comments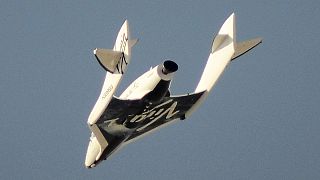 Richard Branson's dream of commercial space tourism is a step closer to reality.
His Virgin Galactic company has been granted an operating licence by US aviation officials to fly passengers to the point of weightlessness.
The SpaceShipTwo vehicle can carry six passengers and two pilots. It is expected to debut sometime next year.
The original SpaceShipTwo broke apart during a test flight in 2014 that killed the co-pilot and seriously injured the captain.
Once final safety tests are completed on the new ship, space enthusiasts can rocket 100 kilometres above Earth for the trip of a lifetime.
Hundreds of people have already paid a deposit for the trip which will cost about 220,000 euros.