Corsica: dissident groups threatens retaliation if ISIL attacks
Comments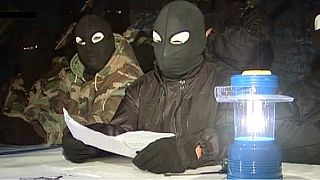 The so-called Islamic State is being warned there will be reprisals, if it targets the Mediterranean island of Corsica.
A dissident branch of the Corsican National Liberation Front threatens retaliation in a statement, sent to a newspaper.
The October 22 group is calling on Muslims to demonstrate at their sides against radical Islam.
It comes after mounting tensions on the island. A Muslim prayer hall was burned in April, just months after anti-Arab protests erupted.
ISIL has prioritised targeting France, which has been bombing the group's bases in Iraq and Syria as part of an international coalition.