US President Ronald Reagan's would-be assassin to be freed
Comments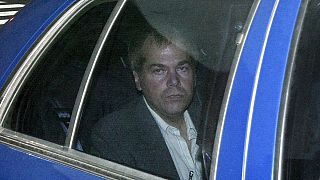 The man who tried to assassinate US President Ronald Reagan in 1981 can be freed from a psychiatric hospital.
A federal judge has ruled that John Hinckley Jr no longer posed a danger.
The gun attack had also wounded three other people: presidential press secretary James Brady, a police officer and a Secret Service agent.
Hinckley was found not guilty by reason of insanity. He could be released within days to live with his mother.