Attack in Nice: Two more people arrested
Comments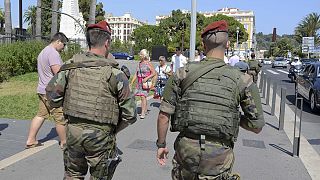 Two more people have been arrested in connection with the attacker in Nice who killed 84 people in the coastal city on July 14.
Paris Prosecutor Francois Molins said the main suspect, who was shot dead on the scene, had been planning the attacks for months. Five other suspects are already in custody and are under formal investigation.
A source told Reuters newsagency the two new suspects' photos had been found on the attacker's mobile phone.