Russia's participation in the Olympic Games in Rio: a presumption of innocence or collective punishment?
Comments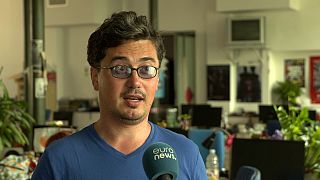 The International Olympic Committee's decision not to enforce a blanket ban on all Russian competitors from going to the Rio Games could lead to "lesser protection for clean athletes", according to the World Anti-Doping Agency (WADA).
They say it will lead to lack of harmonisation in the fight against doping.
However Hungarian sports journalist Attila Ághassi has taken issue with the concept of collective punishment which he said undermines the Olympic spirit.
"It is the gap between the presumption of innocence and the collective guilt that strains this situation. Plus if those sport symbols like Yelena Isinbayeva, who is a multi- world record holder for the pole vault but who still can't go to the Olympic Games then those Games will lose some of their glamour. It means the Olympic Games can't be described has the biggest and the best in the world with everyone one who counts competing because many of them won't be there."
Sunday's emergency meeting of the IOC opted to let governing bodies for Olympic sports decide if they should ban athletes from Rio – though it did say any Russian athlete previously sanctioned for doping should not go to Brazil.
A ruling by the IAAF banning all Russian track and field athletes from Rio still stands.
Other anti-doping leaders besides WADA have also expressed concern over the IOC decision. However, collective punishment is generally frowned upon and according to Geneva Conventions is considered contrary to fundamental principles of international law.
The issue appears to have divided social media:
So this guy believes in collective punishment? Isn't that illegal under international law? #IOC#Russiahttps://t.co/ufyjlBlhZr

— Peoples News Agency (@pnagency) July 25, 2016
guardian</a> <a href="https://twitter.com/guardian_sport">guardian_sport "Collective punishment" is the appropriate response to a government sponsored cheating programme. Shame on the IOC

— Robert Clarke (@borelocin) July 24, 2016
When is collective punishment justified? Never. IOC made right call. GregJRutherford</a> <a href="https://twitter.com/sharrond62">sharrond62nsoamesmp</a> <a href="https://twitter.com/RussianEmbassy">RussianEmbassy#Rio2016

— Mike O'Connor Ⓥ (@mgoconnor1) July 25, 2016