Search for missing Malaysia Airlines flight MH370 to be suspended
Comments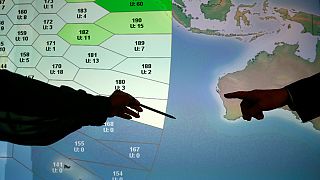 After searching for more than two years the hunt for Malaysia Airlines flight MH370 is likely to be suspended if the plane is not found in the current search area, say the transport ministers of Malaysia, China and Australia.
The search has been concentrating on a 120,000 sq km corridor in the South Indian Ocean. Only 10,000 square kilometres remain. Once this is completed the hunt will be suspended.
Liow Tiong Lai, Malaysian Transport Minister, said:
"I must emphasise that this does not mean that we have given up on locating MH370. In the spirit of tripartite, if there are any new credible news, or new credible new evidence we will continue to work together to analyse those evidence."
The plane disappeared while en route to Beijing from Kuala Lumpur in March 2014
So far part of a wing flap that was recovered on La Réunion last year.
Three other pieces have been confirmed as coming from the plane including debris picked up from a Mozambique beach.
While ministers remain hopeful of finding the craft they admit that hopes of locating it are fading.
They insist costs are not a factor in today's decision.