Massive search underway for missing plane in India
Comments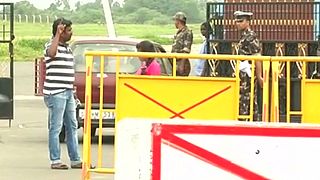 A massive search operation is underway for an Indian military plane which went missing from radar early on Friday morning.
The aircraft was travelling towards a remote island chain in the Bay of Bengal when it disappeared.
"There were 29 people onboard, including the crew. As soon as we get more details about it we will let you know," explained Anupam Banerjee, Wing Commander of the Indian Air force.
It was last detected151 nautical miles east of Chennai, making a left turn before rapidly losing height.