Karadzic appeals war crimes conviction
Comments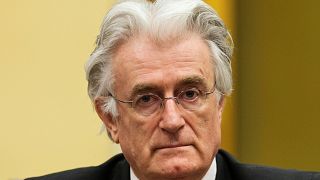 Radovan Karadzic has appealed his conviction for genocide and crimes against humanity.
The former Bosnian Serb leader said that he had not received a fair trial from the international war crimes court in the Hague.
The 71-yr-old was convicted in March, among the offences – the killing of 8,000 Muslim men and boys in Srebrenica.