Fatal shooting in east England "not terror related" say police
Comments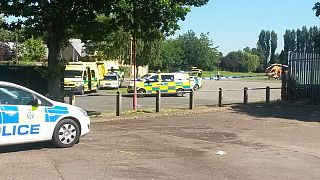 Three people including a suspected gunman have been shot dead in an incident on Tuesday near a swimming pool in Lincolnshire, central England, police said.
There was no indication of any terrorism involvement, they added.
"We can confirm that there has been a firearms incident on Pinchbeck Road in Spalding in the vicinity of the Castle Swimming Pool, in which three people have been fatally wounded, including the suspected offender," Lincolnshire police said in a statement.
"There is no indication that this is a terrorist related incident and no shots have been fired by police. We would urge members of the public to stay away from the area at the present time."
Photo credit:Nigel Chapman