Bastille Day killer ate pork, drank alcohol, then radicalised very quickly - prosecutor
Comments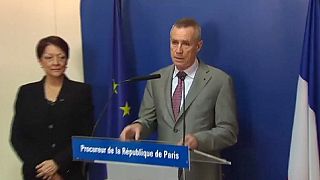 The man who rammed a lorry into a crowd celebrating Bastille Day in Nice showed signs of radicalisation only shortly before his attack, which killed 84 people and injured scores, Paris prosecutor Francois Molins said on Monday.
Tunisian-born delivery man Mohamed Lahouaiej Bouhlel, who was not on any police watchlist, did not appear to be a devout Muslim as he ate pork, drank alcohol, took drugs and had an "unbridled" sex life, Molins told a news conference.
Lahouaiej Bouhlel was described by his family and neighbours as a violent man, and he grew a beard on religious grounds just eight days before the attack, the prosecutor added.
While there is no evidence at this stage that Lahouaiej Bouhlel actually had ties with the group calling itself Islamic State – which claimed responsibility for the attack – a search of his computer and mobile phone showed a clear and recent interest for Islamist militancy and violent imagery, Molins said.
Nice attacker grew beard in week before truck rampage, prosecutor says https://t.co/ZGiPWG8gZg

— Guardian news (@guardiannews) July 18, 2016
The prosecutor, who did not take any questions from reporters, said six people were still held for questioning on Monday, including one person who appeared to have received the text message the driver sent the evening of his rampage.
The investigation showed Lahouaiej Bouhlel had tried in late June to get a 5,000-euro bank loan, which was denied.
Photos and videos linked to radical Islam were also found on his phone and computer, as well as videos of deadly car crashes. Since the beginning of July, Lahouaiej Bouhlel looked up verses of the Koran online almost every day, as well as Islamic songs used by Islamic State as propaganda tools, Molins said.
Most of those killed in the July 14 attack have now been identified, and dozens more remain in hospital.
Prosecutor: Nice attacker searched #Orlando, #Dallas and 'horrible accident' videos https://t.co/zeffKhlHMu | Getty pic.twitter.com/OUxs5MBcdX

—

POLITICO

(@politico) July 18, 2016