Exclusive: coup soldier's radio conversation with loyalist Turkish police
Comments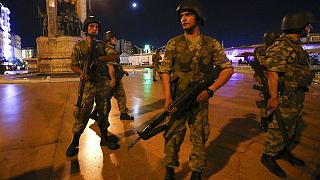 On Friday night, as it became clear that a major coup attempt was underway in Turkey, standoffs developed across the country between police trying to defend the democratically-elected government and soldiers seeking its overthrow.
This audio, obtained by Euronews, includes the moment a soldier hijacked a police frequency to try to undermine opposition to the coup.
As the police stand firm, the soldier tries to convince them of the strength of the forces against them.