Cleric Gulen suggests Turkey government could have staged failed coup
Comments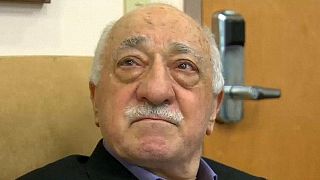 US-based Muslim cleric Fethullah Gulen has denied involvement in Friday night's failed military coup in Turkey.
Gulen, who the Turkish government has accused of being behind the plot, has suggested that the attempted overthrow might have been staged by the government.
"There is a possibility that it could be a scenario that was prepared by them (Turkish government)," Gulen said in Pennsylvania.
"It is like looking through blinds (ie. we can't see the full picture). I leave the door open to that (possibility)," he continued.
Gulen said that he did not support the coup attempt.
"As a person who has suffered from coups, I advised Turkish people not to sympathetically consider any military coup," he said.
"I am a person who believes that democracy cannot be achieved, republican government cannot be protected and Turkey's integration with the world cannot be achieved through coups."
Ankara has called for Gulen to be extradited from the US to face questioning.