Attack in Nice: Police arrest two more people with suspected ties to killer
Comments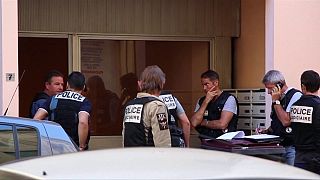 The man who killed at least 84 people and injured hundreds in Nice on Bastille Day, cased the southern French city's seafront days before, investigators say.
Mohamed Bouhlel drove the 20-ton truck, used to carry out Thursday's deadly attack, on the 12th and 13th of July. Detectives say he was spotted on video surveillance cameras.
The 31-year-old was eventually shot dead by police.
While not on a terror watch list ISIL has claimed the French Tunisian born man was one of their soldiers.
The latest developments in the case, which appear to show the attack was well planned, came as French police detained another man and a woman with suspected ties to Bouhlel.
Five other people have also been questioned by police, including the killer's ex-wife. She has now reportedly been released.
French Interior minister Bernard Cazeneuve has said initial indications suggest Bouhlel was 'radicalised very quickly, prior to the attack.
Amid mounting criticism and tough questions over possible security lapses, the French government has also called up 12,000 reservists to boost protection on top of the 120,000 police and military personnel already deployed.