Paris Prosecutor says Nice attack bears hallmarks of Islamic terrorism
Comments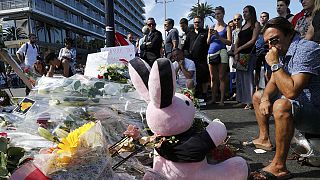 A terror inquiry has been launched into Thursday night's attack in Nice that killed at least 84 people and wounded scores more.
It is not known whether Mohammed Bouhlel, who drove a truck through a crowd of people during Bastille Day celebrations, was working alone or as part of a group.
Paris Prosecutor said Francois Molins: "The inquiry will try to determine whether the suspect had any accomplices, if Mohammed Bouhlel had any links with any Islamist terrorist organisation.
"Because, even though yesterday's attack hasn't been claimed yet, this kind of action fits exactly with the continuous calls for killings made by these terrorist organisations, which we have seen a lot of in magazines and videos distributed by them."
Supporters of the so-called Islamic State (ISIL) have been posting messages online lauding the attacker and celebrating the high death toll.