Spain's socialists refuse to back Rajoy government
Comments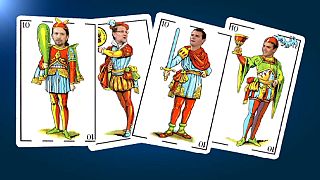 The leader of Spain's Socialist party has refused to back Prime Minister Mariano Rajoy's second attempt to form a coalition government in six months.
Speaking on Saturday Pedro Sanchez vowed to stop Rajoy following last month's repeat election which failed to break Spain's political stalemate.
''The Spanish people chose us because we are an alternative and that alternative to the popular party cannot join the popular party – clear and simple. They have to look for other allies,'' Sanchez.
Despite winning by a wider margin than in December Rajoy's Popular Party still fell short of an absolute majority in the June 26 parliamentary poll.
For the moment, Rajoy's best hope to form a government could be the liberal Ciudadanos party led by Albert Rivera.
But, they have remained vague in their support for Rajoy, prompting fears that Spain's political deadlock is set to continue.