Eleven arrested for getting fat on fraud at Milan's 2015 Food Expo
Comments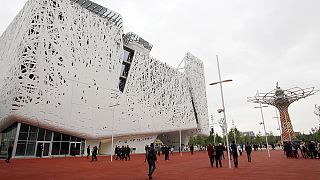 Milan's Universal Expo 2015 was themed around food, and now it seems plenty filled their plates with lavish kickbacks, tax fraud, money laundering and criminal association.
Prosecutors in the northern Italian city have arrested 11 people linked with firms that won contracts for the prestigious event, with the Dominus Scarl consortium, specialised in the setting up of stands, at its heart.
"It's a very important operation, because it shows once again the close connection between crime organizations and economic crime. These firms were involved in creating a slush fund and through tax fraud," said prosecutor Francesco Greco.
It was the city's second expo after the 1906 edition, and over 22 million people visited it.
They were able to feast on a huge variety of unusual and even illegal foods; it seems the contractors may have done the same.