Baton Rouge police officers suspended after fatally shooting father-of-five
Comments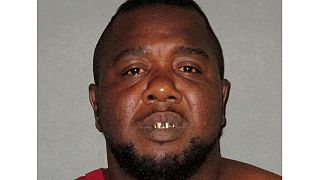 Another fatal police shooting of an African American man in Baton Rouge, Louisiana, has sparked protests and again raised the issue of disproportionate use of force by police.
A video shows officers holding down Alton Sterling, 37, father of five, before shooting him. He had reportedly been selling CDs outside a shop. Police were called because he had allegedly pulled a gun.
"Based on the information that I have obtained from law-enforcement but certainly from the footage that I have observed of the video that was made available, I have very serious concerns. The video is disturbing to say the least. And at this time I am asking for leaders in the faith based community, elected officials, and other community leaders here in Baton Rouge to work with me, to work with all of us," said Louisiana Governor John Bel Edwards.
The Justice Department is to lead an official civil rights investigation, and the two officers involved in the incident have been placed on administrative leave after Sterling's family and about 200 protesters demanded a full inquiry.