The Japanese finding that owning less means having more
Comments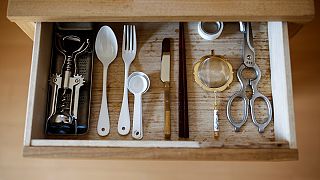 How many possessions do you own?
It's a mystery to me We have a greed with which we have agreed You think you have to want more than you need Until you have it all you won't be free

From the soundtrack to Into the Wild
Fumio Sasaki owns just 150. He is one of a growing number of Japanese people turning to a minimalist lifestyle, where adherents do away with the clutter of their lives to leave themselves simply with what is essential.
"It's a mystery to me,
We have a greed with which we have agreed,
You think you have to want more than you need,
Until you have it all you won't be free"


- Eddie Vedder