Smartphones set to take Samsung to profit rebound
Comments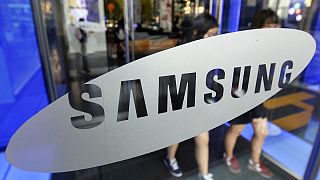 Samsung is set for its best quarterly profit in more than two years thanks to robust sales of its flagship Galaxy S7 smartphones.
Analysts said the South Korean technology giant's estimates for second-quarter earnings, which are due to be released on Thursday, should show a 13 percent jump in operating profit from the same period last year.
Samsung's smartphone business had been squeezed before the start of this year between Apple at the high end of the market, and Chinese rivals in the budget segment.
But the Galaxy S7 has provided a catalyst for the earnings rebound.
Samsung surprised many with better-than-expected first-quarter earnings, and issued guidance for a further pickup in April-June.
As its smartphones thrive, Samsung's chip business – last year's key profit driver – probably saw quarterly profit sink to its lowest in nearly two years due to weak demand from makers of other smartphones and personal computers.